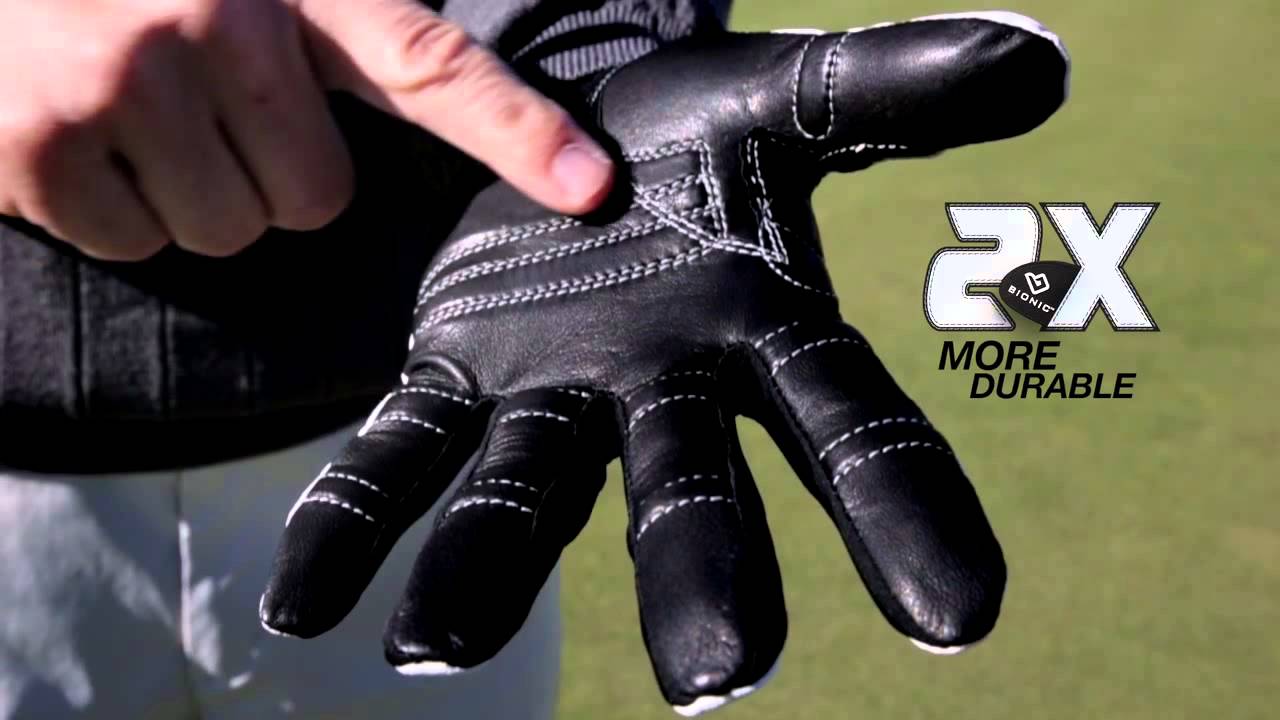 Bionic Gloves
Super. Human. Performance.
Creating regional and national buzz for this brand new consumer product
BACKGROUND
Hillerich & Bradsby Co. (the company behind the famous "Louisville Slugger" baseball bat) formed a partnership with a world-famous hand surgeon to create and market various gloves in the sports and leisure activity arena. The unique combination of a physician's medical knowledge of hand function combined with H&B's perspective into a professional athlete's equipment preferences resulted in a new brand, Bionic Gloves, that developed golf gloves, hockey gloves, baseball batting gloves, gardening gloves – and the list keeps growing.
As the company's new product got off its feet, it enlisted the help of Ann Flower Communications to launch the glove. While the glove was new to Hillerich & Bradsby, it was an "old" idea to the rest of the consumer market. AFC aimed to differentiate this product from its competitors and create widespread media buzz in order to successfully launch the product into the general consumer market.
GOAL
The goal of AFC was simple, create widespread awareness and buzz around Bionic Gloves in both regional and national media so that it was differentiated from its competitors and traditional gloves. Whether playing golf, lifting weights, or engaging in American's most popular pastime-gardening, this glove would soon become known as the premiere glove for these activities due to widespread coverage.
KEY STRATEGIES
Create buzz within several spheres of media: industry-centric media, meaning gardening and leisure publications for the gardening glove, golf and upscale outlets for the golf glove, sport and fitness publications for the baseball and weightlifting glove, as well as "general" consumer media
Allow journalists to test out the glove and experience firsthand the 'Bionic' difference – leading to glowing reviews.
Distribute press releases with each new glove launch to appropriate media highlighting, the differences between Bionic Gloves and others in the marketplace
KEY RESULTS
Ann Flower Communications acquired widespread coverage in many local, regional, and national publications resulting in high initial sales for this new product. Now, users are aware of the Bionic differences between a "regular" glove and a premier glove that is anatomically designed for better performance.
We're proud to say that we achieved coverage in major publications, including these highlights:
The New York Times
Esquire
Elle (Golf)
Forbes
TIME Magazine
The Washington Post
Better Homes & Gardens
This Old House
Sunset Magazine
Sporting Woman Quarterly (Golf)
Metropolitan Home
Golf Illustrated
Golf Living
Golf Today
Golf Week
Tee Time
NCGA Golf Magazine
Country Woman
Women's Health & Fitness
In Touch Magazine
Equine Journal
PGA Magazine (Golf)
Private Clubs
Western Horseman
Woman's Day
Young Ride
Zealous Golfer

Additionally, we achieved coverage in these regional publications:
Acron Beacon Journal
Arizona Foothills (Golf)
Arkansas Democrat Gazette
Bangor Daily News
Bucks County Courier Times
Central Coast
Chesapeake Home
Chicagoland Gardening
D Home
Dig
Estates West (Golf)
Express Newspaper (Golf)
Focus on Living
Garden Compass
Garden Gate
GardenGlories
Golf Northeast
Golfing Naples
Golf Pennsylvania
Iowa Rec News
Life After 50 (Golf)
Marin Magazine (Golf)
Naples Daily News
New England Horse Talk
Orange County Home
Pebble Beach (Golf)
Quick & Simple
San Diego Home & Garden
San Jose Mercury News
SoCal Senior Life (Golf)
Texas Golfer
The Columbian
The Green Magazine
The Houston Chronicle
The Loop News
The Mojave Desert News
The Plain Dealer
This Old House
Tucson Lifestyle
Warks Golf UK
CONCLUSION
These publications are just a snapshot of the coverage garnered for Bionic Gloves by AFC in regional, national and online outlets. Bionic Gloves launched their product into a market already saturated with gloves, but AFC was successfully able to differentiate Bionic's product from its competitors in order to create major buzz. Not only can AFC provide results in a saturated market, but it can create and market the differences and "newness" of a product even if the general consumer market views it as "old" idea.