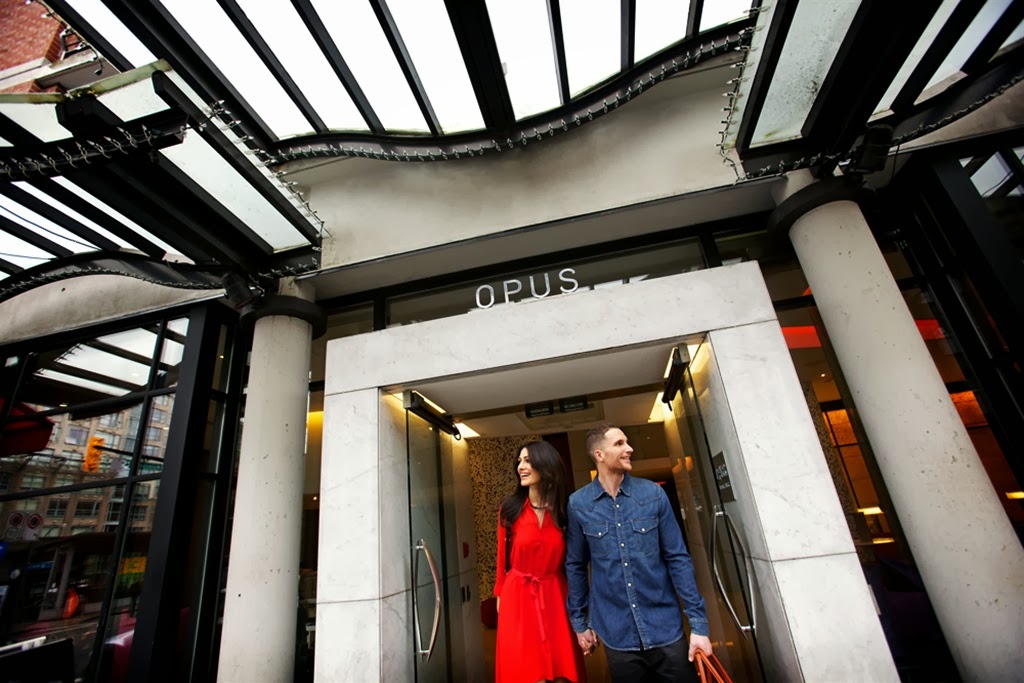 ESTABLISHING OPUS HOTEL AS ONE OF THE WORLD'S PREMIERE BOUTIQUE LUXURY HOTELS
OBJECTIVE
Opus Hotel, the third major hotel project by The Trilogy Group of Companies, opened in August 2002. Located in Vancouver's historic and fashionable Yaletown district, the boutique hotel's 96 guestrooms and suites feature sixteen unique design configurations, ranging from sleek minimalism to eclectic modernism.
Based on the agency's strong track record in both hotel marketing and handling launches, Flower Communications was tasked with raising image and awareness for this new property in both the United States and Canada.
GOAL
Introduce the Opus Hotel to the U.S. market, establish its reputation as the most desirable and chic accommodations in all of Vancouver and positioning it as a luxury getaway destination.
KEY STRATEGIES
To build "buzz" among key media for the new hotel prior to its opening, the agency conducted a media blitz focusing on both the U.S. and Canadian media markets.
Architectura, the Vancouver firm responsible for Opus' interior design, designed the hotel's rooms with five specific, fictitious guests in mind. One such personality, for example, was "Dede," a Malibu actress who loved animal prints and fake fur, while another was "Billy," an independent London filmmaker. Flower Communications focused on these fictitious characters to market the individual nature of each Opus room, and emphasized the various décor styles created to suit each traveler's varied taste.
The agency also arranged for individual journalist hard-hat tours and interviews with the general manager while Opus was being built, and coordinated a media outreach campaign geared toward national newspapers, national travel and consumer magazines, trade magazines, etc. when the property opened.
The agency continued to pitch hotel packages and general hotel news to major media markets. The agency orchestrated press trips to Opus Hotel on a thrice-yearly basis, including a British based media trip to the property.
In addition, Flower Communications capitalized on the celebrity clientele that were attracted to the hotel as a result of the publicity – which in turn opened doors to even more media opportunities.
KEY RESULTS
Most notably, Opus Hotel was featured in the 76th, 77th and 78th Annual Academy Awards Presenters' Gift Baskets (through the efforts of Flower Communications), and was included in Conde Nast Traveler's 2003 – 2007 Gold Lists and Travel and Leisure's 2006 World's Top Hotels List.
Key consumer magazines that covered Opus Hotel included Conde Nast Traveler, Travel + Leisure, Town & Country Travel, Departures and Elite Traveler. The hotel was also featured in major market newspapers including The New York Times, The Washington Post, the Boston Globe, USA Today, the Chicago Sun-Times, the Seattle Post-Intelligencer and key West Coast outlets such as the Los Angeles Times, the San Francisco Chronicle and the San Diego Union Tribune. In-flight coverage included publications such as Spirit of Aloha, Horizon Air, Delta Sky, American Airlines, Celebrated Living, and Enroute. Regional magazine coverage included New York Magazine, San Diego Magazine, Northwest Palatte and Seattle Magazine, and entertainment coverage included InTouch, US Weekly and E! Entertainment TV, among many others. Opus Hotel received regular coverage in local Vancouver publications such as the Vancouver Sun, Vancouver Magazine, The Globe & Mail and The Province, and has also been featured in publications as diverse as Bride's, Elle Décor and Metropolitan Home.
The agency additionally garnered coverage in international publications such as the Sydney Morning Herald, The Age (Victoria, Australia), the Daily Telegraph (London) and Esquire UK.